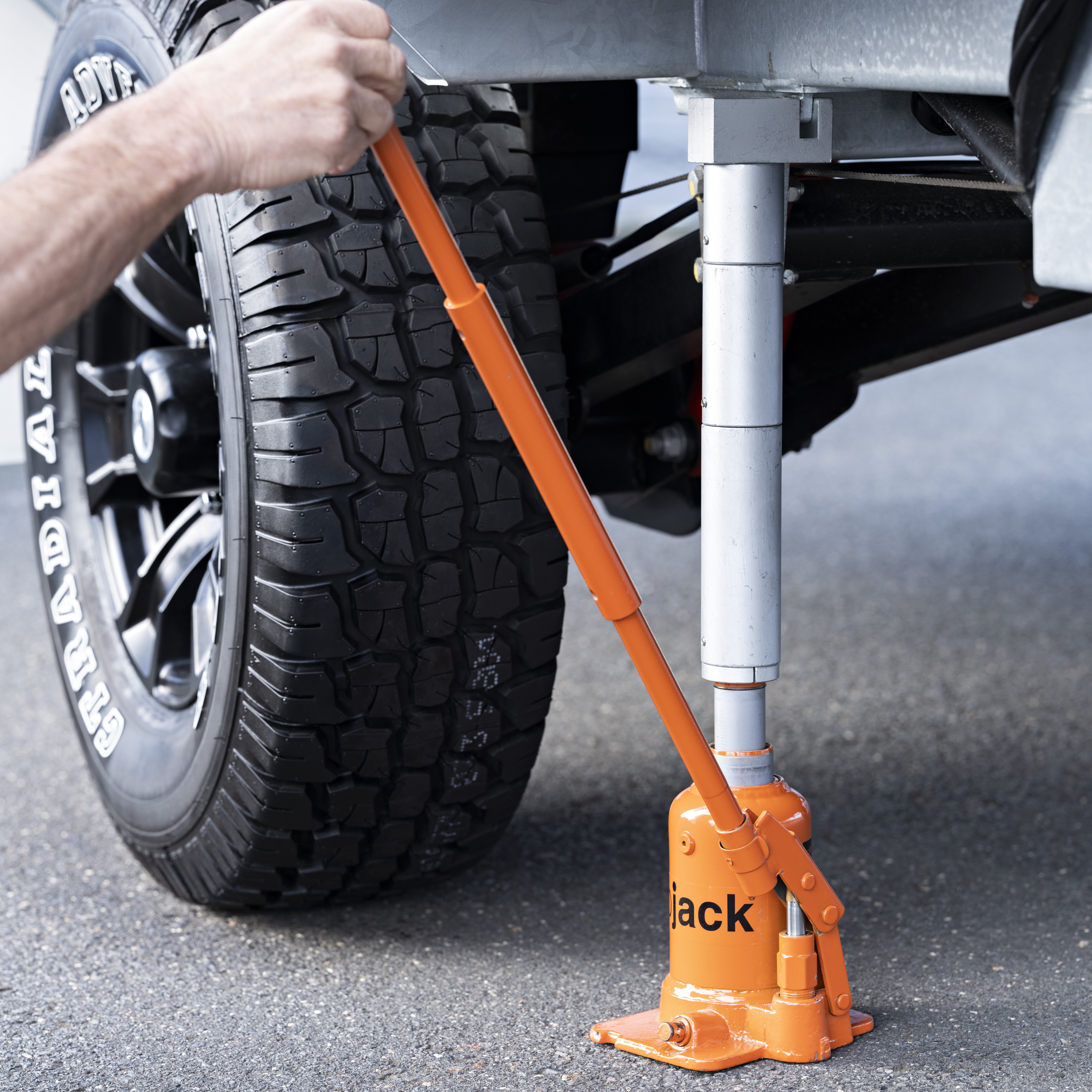 Kojack High Lift
Kojack High Lift – The convenience of Kojack, with a little extra height!
Features
5 Piece Kit includes:
Hydraulic Jack
Two-piece collar
2x heads (Round & Square)
100mm Extension
150mm Extension for extra height
Convenient Carry Bag
$302.99 inc. GST
Description
Kojack 'High Lift' is the Kojack, but with an additional 150mm extension for added height. The ideal hydraulic caravan jack for safe, easy lifting of even the heaviest Aussie caravans and is RVS tested and certified to Australian/New Zealand Standard AS/NZS 2693:2007.
Versatile and smooth, Kojack comes with ball and block fittings to suit most Australian caravans and mounts to the chassis, so it won't compromise jockey wheel mounts. And with a lifting range of 220mm and a massive 4-tonne capacity, it remains lightweight at just 12kgs even with all the additional fittings.
It's no surprise that Kojack is standard in all OPUS Caravans!